Welcome to Pierneef's Kraal the artist's original homestead in the heart of Pretoria
Your hosts, Annette and Chris de Beer welcome you to Pierneef's Kraal guest lodge.
This fertile and luscious landscape inspired many iconic masterpieces by Jacobus Hendrik (Henk) Pierneef, or just 'Pierneef' as the world would come to know him. Arguably the most prolific landscape art by a South African artist.
He called this piece of land 'Elangeni' – where sunshine is at the gate. And it is at this exact gate, under the same trees, in that same light, on Pierneef's very foundations that our story begins and where you will find the same peace in the midst of a bustling city.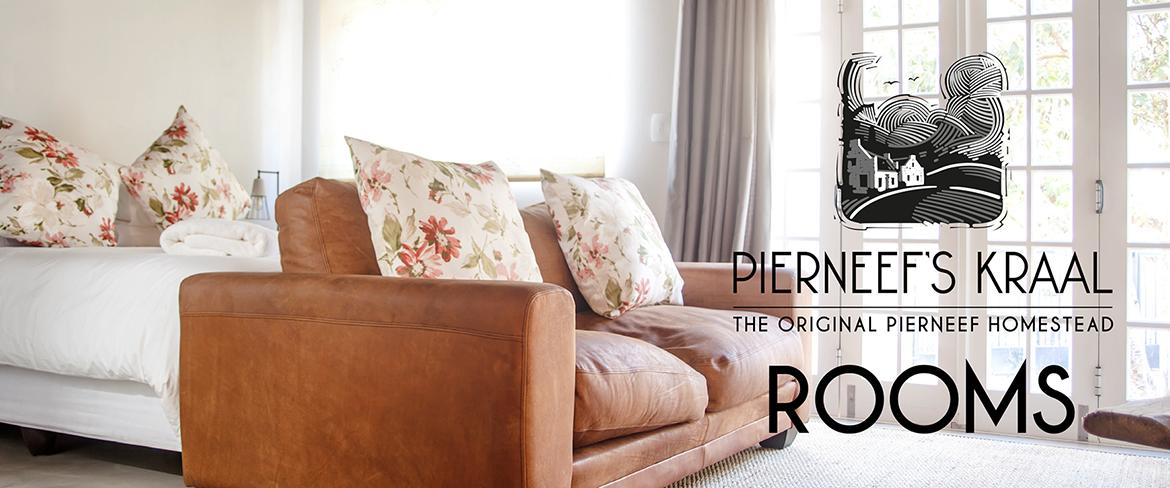 Our rooms
We have seven one-bedroom suites, each with an en-suite bathroom and lounge. Enjoy our complimentary tea and coffee in your elegant room. Breakfast is not included in the room booking, but you can enjoy a scrumptious breakfast or hearty lunch in our De Kraal restaurant.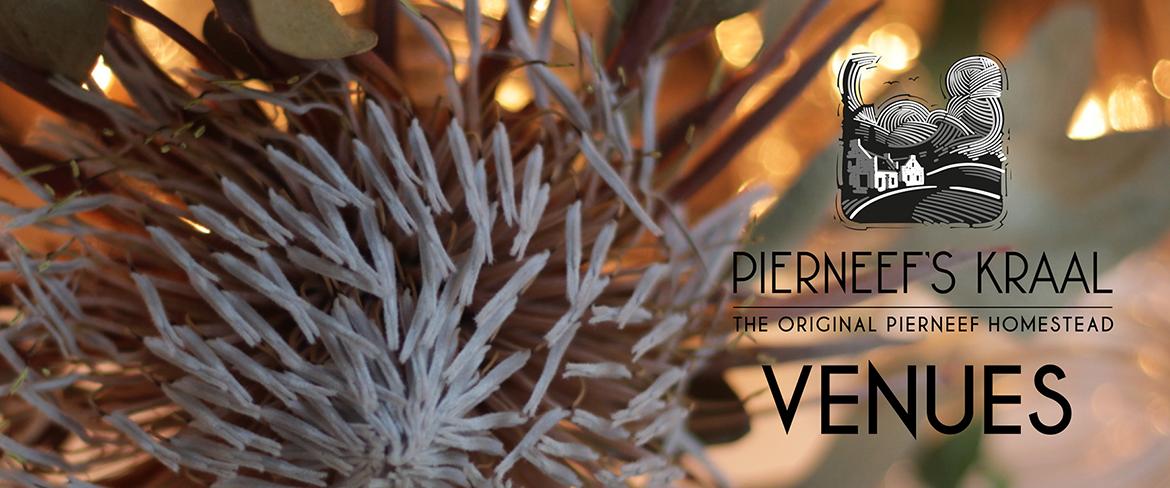 Our venues
Looking for an intimate private function or conference space? We have several venues and packages to choose from.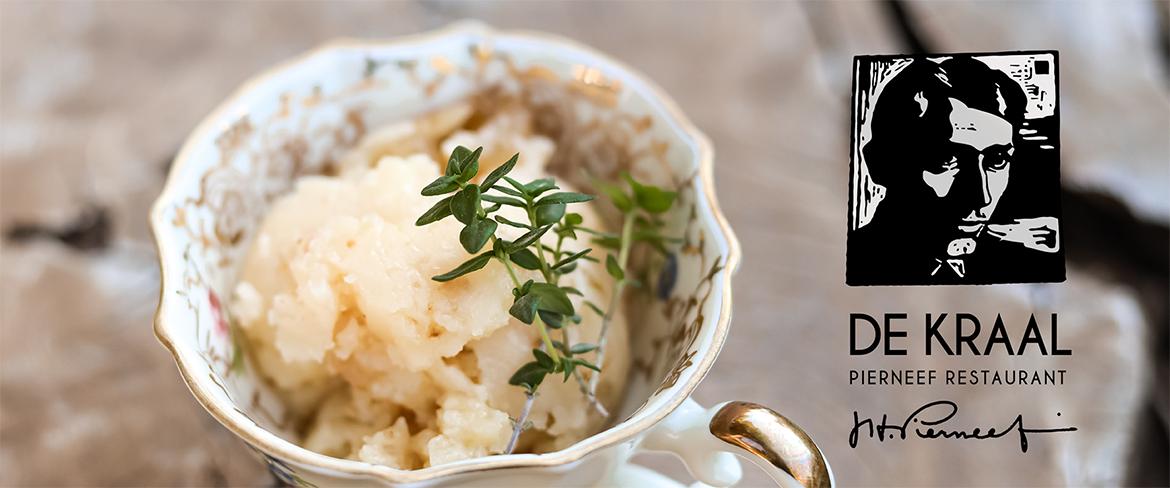 De Kraal Restaurant
All your delicious meals are freshly prepared in our kitchen by our De Kraal Restaurant head chef, Victoria.
For our overnight guests: Breakfast or lunch is for your own account and not included in the overnight room bookings.
Take a tour
Take a tour of our beautiful grounds
What people are saying about Pierneef's Kraal
"I loved the ambiance of the property. It is set in beautiful grounds with lovely trees and gardens. The rooms are all very private and it feels like you have the place to yourself. Being in the garden does not feel like you are in the middle of a city, with the sounds of the wind in the trees and the birds."
— Michael
"Pierneef's Kraal is outstanding and unique. The level of personal attention and attention to small detail is unbelievable. There are only a few places in Gauteng like this."
— Simone
"Very quiet and peaceful, you can go on a getaway without leaving pretoria. The property is very well looked after and the rooms are very clean and stylish. We would recommend this for anyone, the food was amazing and the service we got from the owners and at staff was great. What a lovely stay"
— Waldo
"A fabulous experience. Friendly staff and amazing food and atmosphere. Can hardly believe such a gem is in the middle of the city. Feels like a true break-away!"
– Elzani Coetzer
"We stayed in a Deluxe family room and it was just perfect for our family of 4. We really liked the property and the beautiful garden. The hosts are very friendly and welcoming. We enjoyed the breakfast. Excellent hospitality!"
— Miroslava
"The warm welcome, the stunning location, the proper filter coffee was a real delight! And delicious rusks."
— Nolda